Robert Prior, teacher at Agincourt CI

robert.prior@tdsb.on.ca
For years we've used computer-connected sensors to do physics. They can be extremely useful, but are expensive and require computers (which in my school are a limited resource). I discovered a pair of cool projects on Kickstarter that solve these problems: the PocketLab Voyager and PocketLab Air, made by Myriad Sensors. I just received my PocketLab Air, so in this article I'll describe the PocketLab Voyager.
The PocketLab Voyager

Myriad Sensors describes the PocketLab Voyager as "an all-in-one science lab that is capable enough for a professional engineer and simple enough for a 4th grade student". Voyager can measure motion, light, magnetic field, and weather, and you can attach external temperature and pressure probes.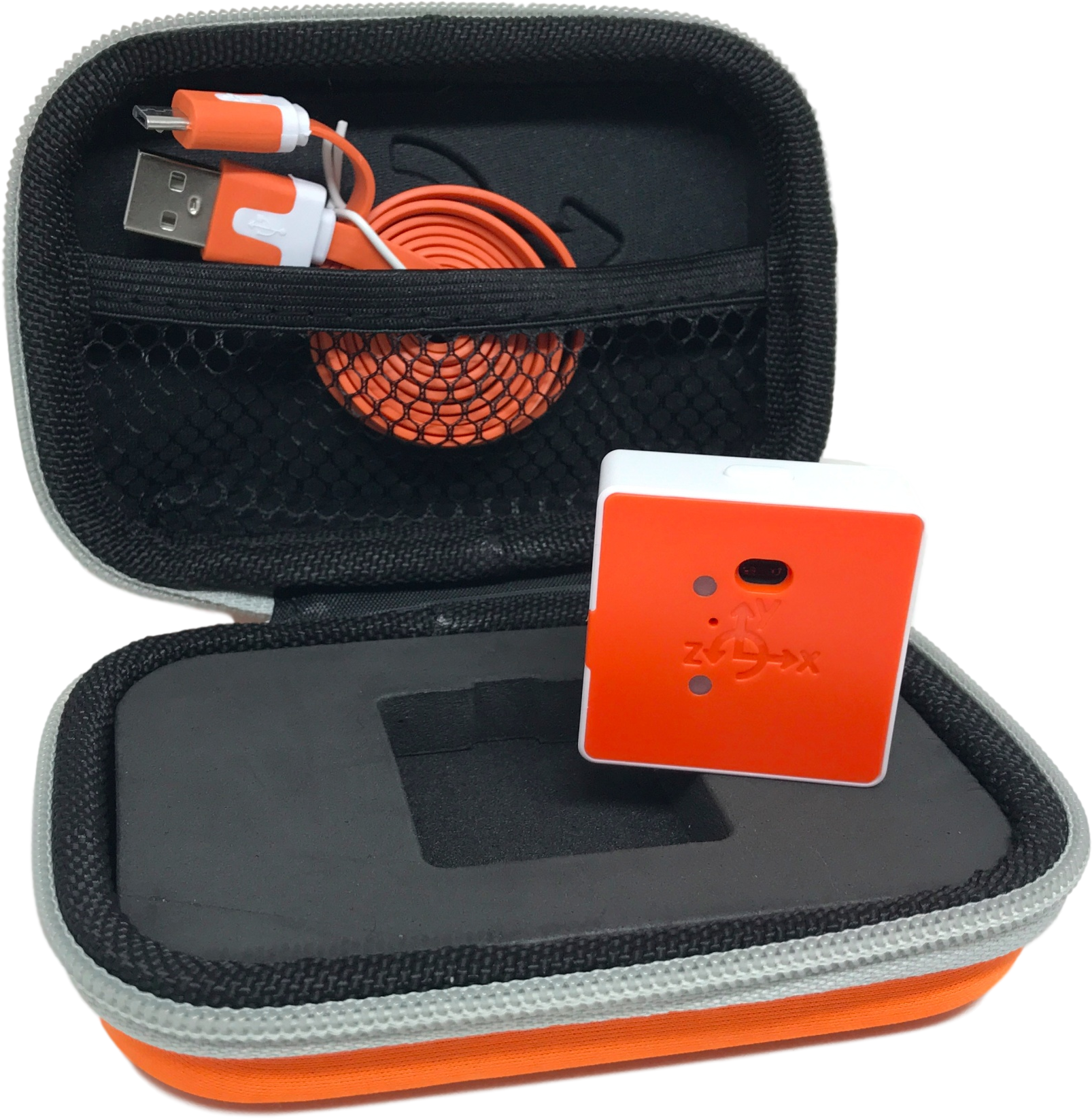 This sensor is about $150 (US) per sensor — a class set is $1500 for 10, including a case and chargers. This is expensive, but cheaper than a set of special-purpose sensors. The sensor connects by Bluetooth to a computer, tablet, or smartphone (running the free PocketLab app) — which means you can take labs away from the bench and anywhere you want to use them.
The PocketLab Voyager is small: 3.8 x 3.8 x 1.5 cm, weighing 17 g. Its internal battery is rechargeable with a standard USB-C cable (included). The battery lasts 8 hours in full mode, 12 hours when data logging. Wireless range in normal mode is about 75 m. Internal memory will store 30,000 data points when data logging.
If you have Scratch running under Chrome, you can write programs that take input from the PocketLab sensors. I haven't tried this myself, but my nephew tells me it is a cool idea.
How to Use

Using the PocketLab Voyager is simple. Start the PocketLab app on your smartphone or tablet (making certain that Bluetooth is turned on), then turn on the sensor. It will pair with the tablet and voilà!, you're collecting data.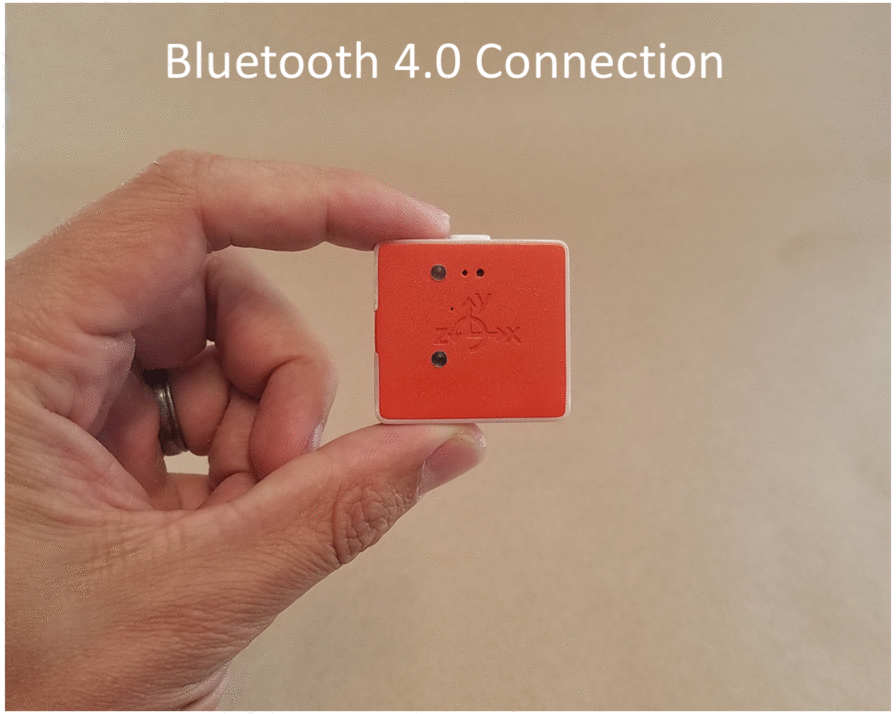 Once you are collecting data you can change which sensors on the PocketLab Voyager are being displayed, as well as changing the units and sampling frequency. One cool feature is that you can create a video and have the sensor data graphed over the video (or in a superimposed window) — this makes it easy for students to see how a graph relates to what's happening in the real world.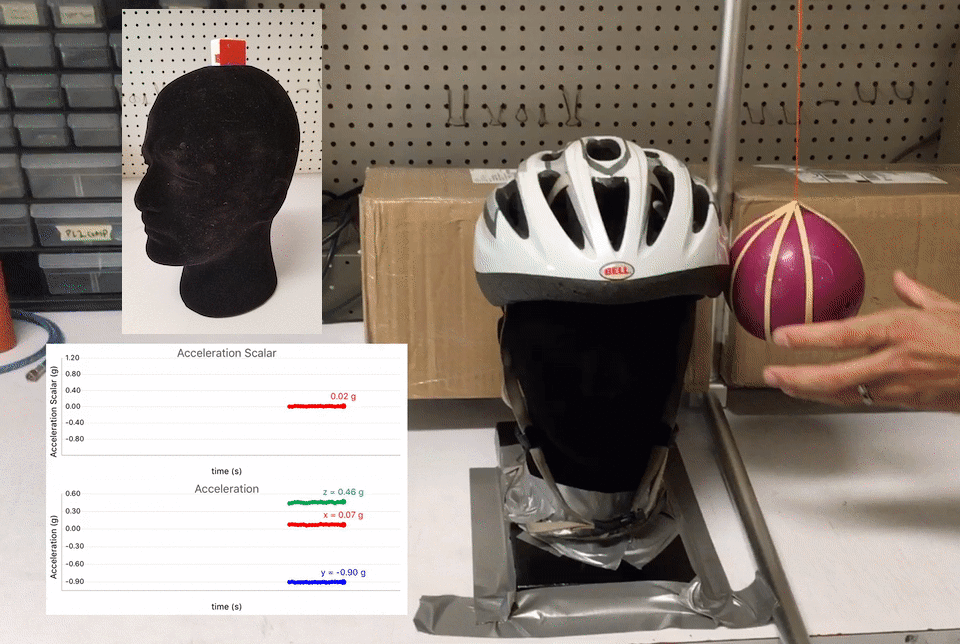 Data can be exported as a graph or as a CSV file for analysis in another program (such as
Desmos
or a spreadsheet).
Sensors

PocketLab Voyager contains the following sensors:
three-axis accelerometer
angular velocity
infrared rangefinder
magnetic field strength
pressure (also accessible as altitude)
humidity
temperature
light intensity
There is an external sensor jack so you can plug in additional sensors (described below).
Accessories

You can buy (or make) a variety of accessories for the PocketLab Voyager.
Case

The soft rubber case ($10 US) has room for a strap for securing the sensor to something — such as a pitcher's hand to measure the acceleration of a baseball during a throw. It also protects the sensor in case a clumsy student drops it.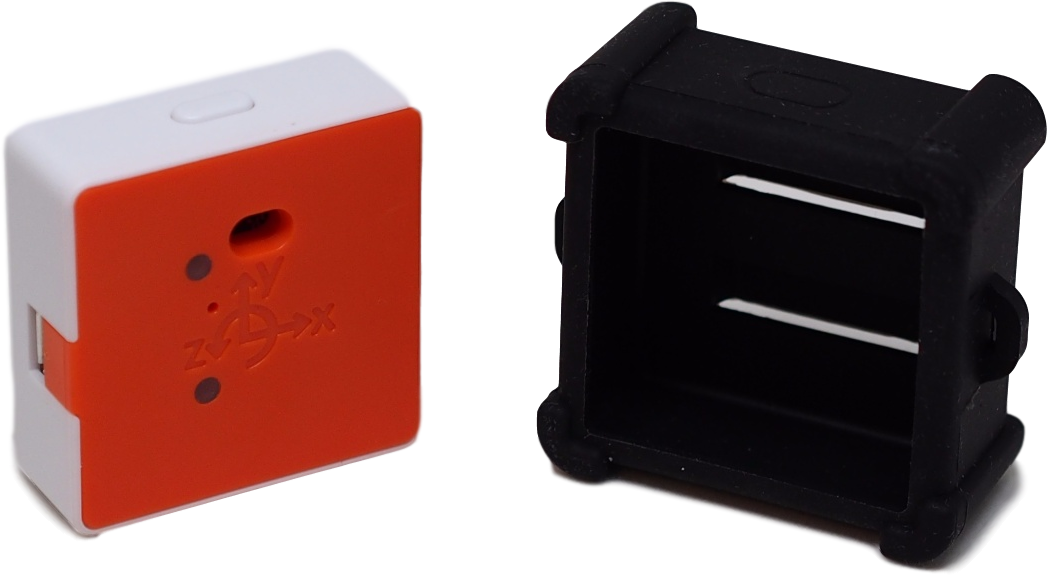 Temperature Probe

The external temperature probe ($9 US) plugs in to the PocketLab Voyager, allowing you to take temperature readings in smaller spaces (or in liquids that would short out the PocketLab Voyager itself).
Tactile Pressure Pad

The tactile pressure pad ($27 US) also plugs in to the PocketLab Voyager. It isn't calibrated so doesn't replace a Newton scale, but it will provide qualitative data on different forces. I would prefer a proper force sensor, but this is far cheaper and a lot lighter.
HotRod

The first kinematics cart that PocketLab produced was the HotRod. This is a 3D printed cart you can buy for $30, or print yourself if you have a decent 3D printer. I bought one and am quite happy with it. The cart comes with two sizes of wheel as well as two different interchangeable bumpers (one springy, one not) and a holder for the PocketLab Voyager that can be clipped into different positions.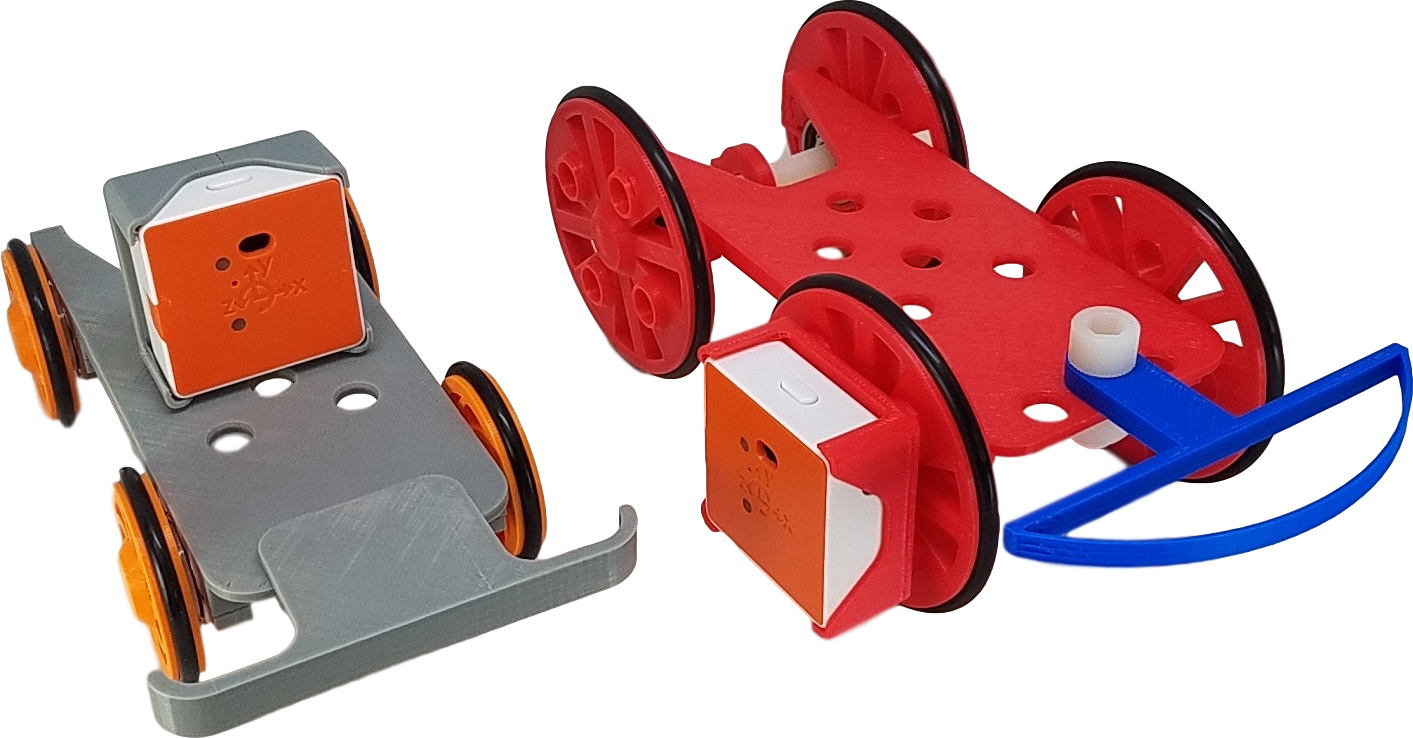 Mini HotRod

This is a small one-piece kinematics cart designed to run on a Hot Wheels® track. It has two different bumpers: a solid bumper with spots for adding velcro dots if you want a 'sticky' collision) and a springy bumper. The sensor clips right onto the mini HotRod. I printed a couple and they work well (although some aftermarket Hot Wheels® tracks have sides that are just a smidge too high for the mini HotRod and need to be cut down).
TurboTrack

This is an upgraded, full-kit version of the mini HotRod. You get two mini HotRods with a variety of interchangeable bumpers (flat, magnetic, spring), some Hot Wheels® track sections and connectors, a pulley and stand, cables and weights, elastic bumpers, and stationary magnets.
You could print this (all the plans are freely available) but I opted for buying this pre-made as PocketLab's 3D printer is better quality than my school's, and I thought the interchangeable parts might need too much fiddling. Once we are back in school I will print out a version and compare the two.
3D Printing

One of the things I like most about the PocketLab Voyager is that you can
download free files for a 3D printer
which allow you to make cheap, decent-quality lab gear. (Thank the fidget spinner craze for providing us lots of cheap free-spinning bearings!)
The Community

In addition to selling affordable sensors, PocketLab hosts a growing community of users posting labs and experiments using the PocketLab Voyager. Visit
https://www.thepocketlab.com/educators
to find lessons, activities, experiments, and programming projects for a wide variety of grade levels.
What's Missing?

The first item on my wish list is the ability to connect more than one sensor to my tablet, so that I could (for example) measure the velocity of two carts simultaneously. There are experiments described in the educational community that do this, using pre-release software from another provider, but it would be really useful to be able to do it inside the PocketLab app.
The second item on my wish list is the ability to graph two sensors against each other within the PocketLab app. You can export the data as a CSV file and do it externally, but I would like to be able to at least create a scatterplot within the PocketLab app (even if it didn't plot a line of best fit).
Conclusions

The Pocketlab Voyager is both cheaper and more capable than the usual sensors designed for science classrooms. If you have a smartphone (and most teachers and students do) then you only need buy the sensor to begin gather real data. It is portable enough to easily be used in the field, which is an extra advantage during the pandemic. (It's much easier to physically distance outside, after all, and you can easily take it home and use it there if your school goes virtual.)
Note: illustrations provided by Myriad Sensors.