September 08, 2019 Filed in:
Articles
Sara Cormier, Michelle Lee, Sarah Naudts, Roberta Tevlin

The four of us, like many of you, are concerned about how slowly the world of physics is moving towards diversity. Over the summer we put together some resources to make it easier to demonstrate to our students that there is a place for everyone in physics.
A Data Base of Over 250 Names

Various Google searches will yield separate lists of physicists who are female or black or gay etc. However, what we really wanted was a list that brings together all of the people who are underrepresented in physics. We have put together an Excel spreadsheet that includes over 250 scientists who do not fit the physics stereotype. The spreadsheet can be sorted by the following fields; small physics, earth/space science, other physics, waves/light, math, computer science, invention/technology and biology/medicine. This means it is a tool that can be used in grade 9 and 10 science and math before they make their grade 11 course selections. The spreadsheet also contains links to sixty short videos about the scientist and their work. You can find the spreadsheet
here
. There are a number of ways to use this resource.
Demonstrating Diversity with Short Videos

The resource had links to sixty videos that are less than five minutes in length. You could insert these in a class where they relate to the topic of the day or they could be a random feature that you add every other class. As well as demonstrating diversity they will help you provide a variety of examples of science careers for Unit A.
A Physics PowerPoint to make a Powerful Point!

Another way that this information can be used is to have each student in your class do an assignment about one of these scientists. To make this easier and more visual, there is a
set of 114 PowerPoint slides
for grade 11 or 12 physics. Each slide has a picture of a physicist, the person's name and their field of study. Here are three examples;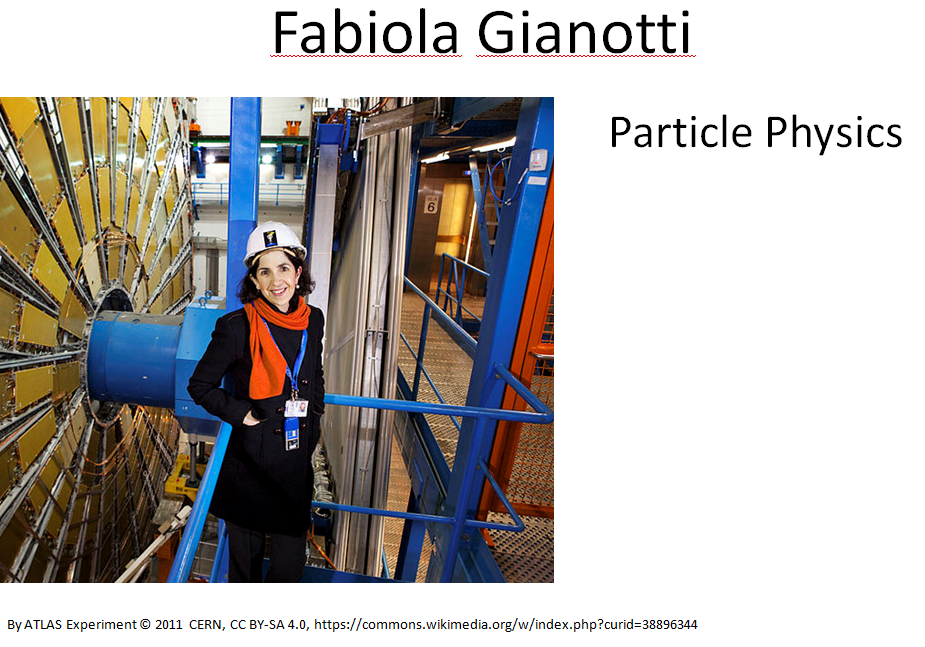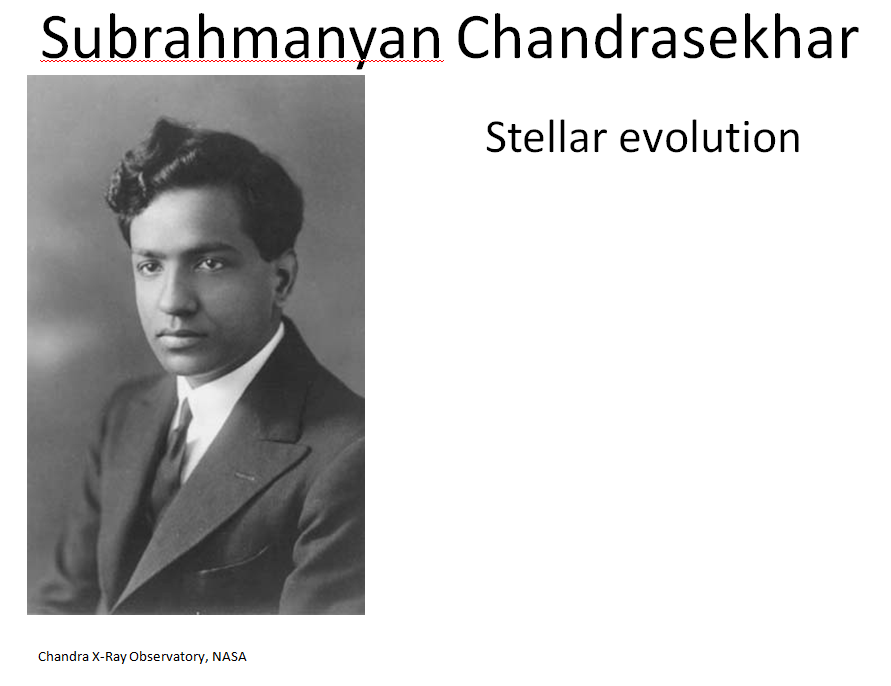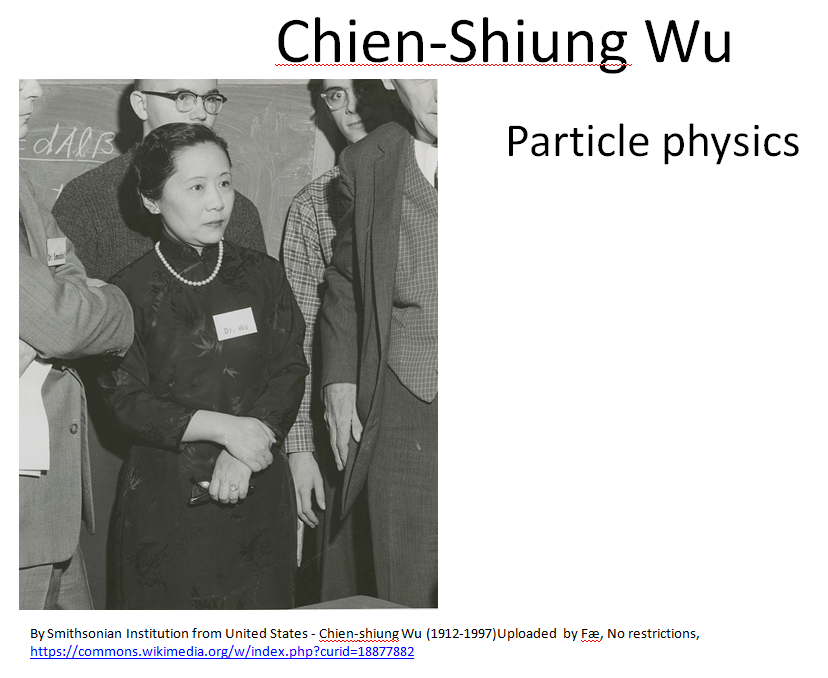 When the students scroll through the slides to find the one that they want to research, they will get a very different impression of what a standard physicist looks like. You could ask your students to summarize their research in a maximum of 140 characters which can fit in the blank space of the slide. Now you have a physics diversity slide show! An Excel spreadsheet of these physicists can be found
here
to make it easier to have the students sign up with their choice.
More resources on the way ...

Watch this space in the next few months for some more resources to Demonstrate Diversity.
There will be two PowerPoint slideshows of the scientists that fit the science curriculum in grades 9 and 10. You can encourage the science teachers in your school to use these.
There will be a set of short videos that showcase research that is being done right now by young physicists and which link well to the topics of a first year physics class.
There will be a database of short physics videos hosted by a more diverse group of people. You can use these to replace or supplement videos from Minute Physics, Veratasium etc.

If you are interested in helping out or have some videos to recommend, please contact
Roberta.Tevlin@tdsb.on.ca
. More hands make light work!