Roberta Tevlin, Editor OAPT Newsletter

roberta.tevlin@tdsb.on.ca
Physics camp is back again this summer! It will take place just outside of Sudbury on the gorgeous campus of Laurentian University which has with miles of wooded hiking trails and a lovely lake and beach. It will be led by Chris Meyer, Roberta Tevlin and Greg Macdonald from August 9-11. It is paid for by the Ontario Teachers Federation and is completely free (materials, accommodations, breakfast, lunch, coffee breaks, transportation) as long as you are a member of this union. Registration details will be available soon, but in the meantime you should consider keeping those days available. Why would you want to go to physics camp?
Professional development at a more reasonable pace

We just had a great conference at York University. There were many great workshops to choose from and by the end everyone had their heads full of ideas from a dozen different presenters on many different topics. At the end of the conference, you hope that you will be able to remember and implement some of this but it will be hard.
The pace of the camp workshops is much slower and the breaks are longer. The presenter stays around so that you can ask questions later that day or maybe the next. The presentations are organized to reinforce and complement each other and not to fight to grab whatever room remains in your memory.
Make lasting physics friends

During the conference there are well over a hundred people; teachers, university professors, students volunteers, exhibitors , etc. You can meet someone during one session and then never see them again. During the breaks you can be torn between checking out the exhibits or chatting with other teachers.
The camp is less like a large cocktail party and more like a family reunion. During the three days, you will remain with a steady group of twenty to thirty teachers. They will all be high school teachers like you. If you meet someone during one session, you will have no trouble meeting up with them again. You can talk about the event horizon telescope or whether you like kale. You can go for a swim or a stroll. A night you can play games or check out the Perseid meteor shower.
A picture is worth a thousand words

What follows, is a series of pictures taken by Chris Meyer from the camp a couple of years ago. This will give you a better idea of what physics camp is like.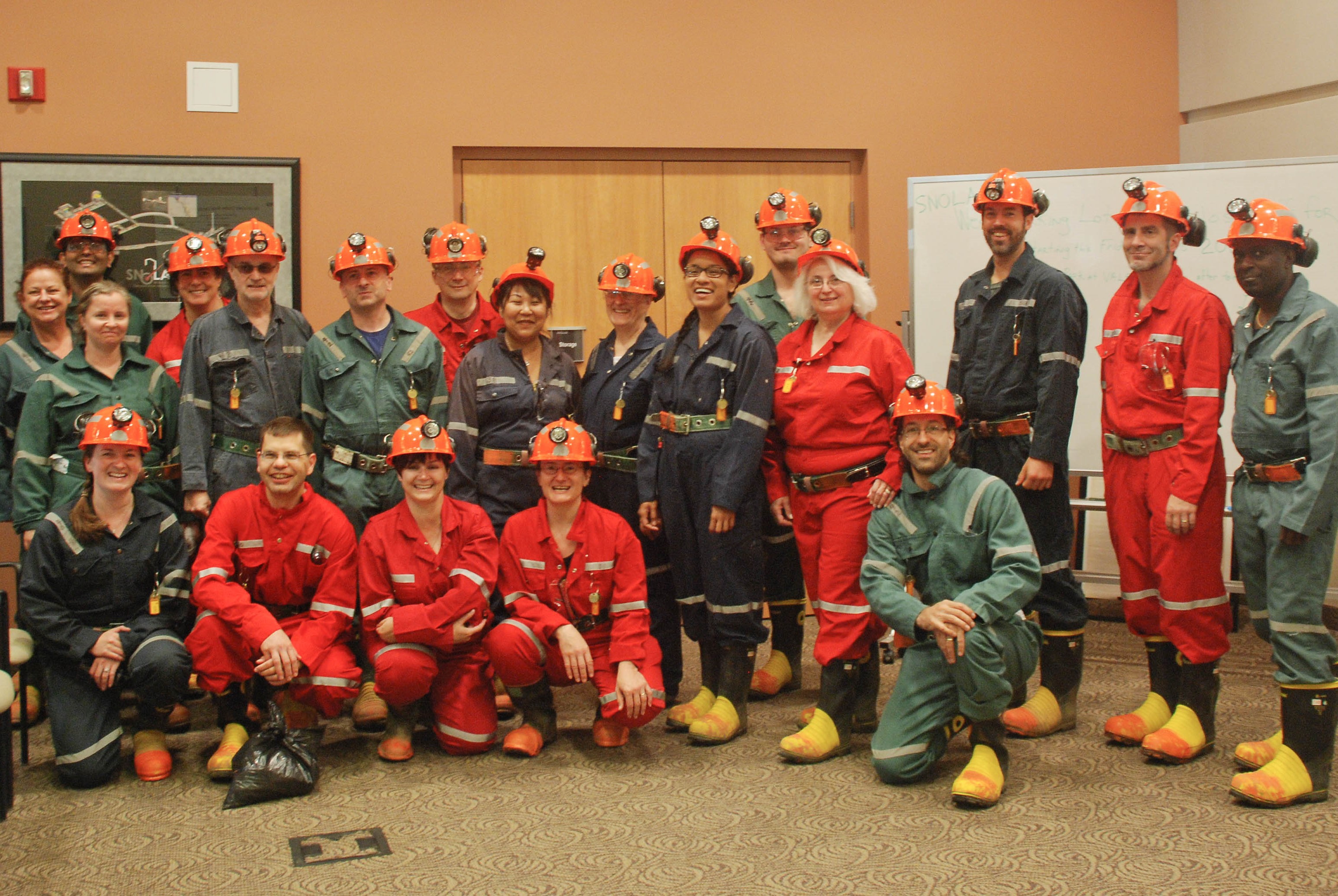 These happy people are about ready to go two kilometres underground to SNOLab. We are working to see if we can arrange a repeat tour.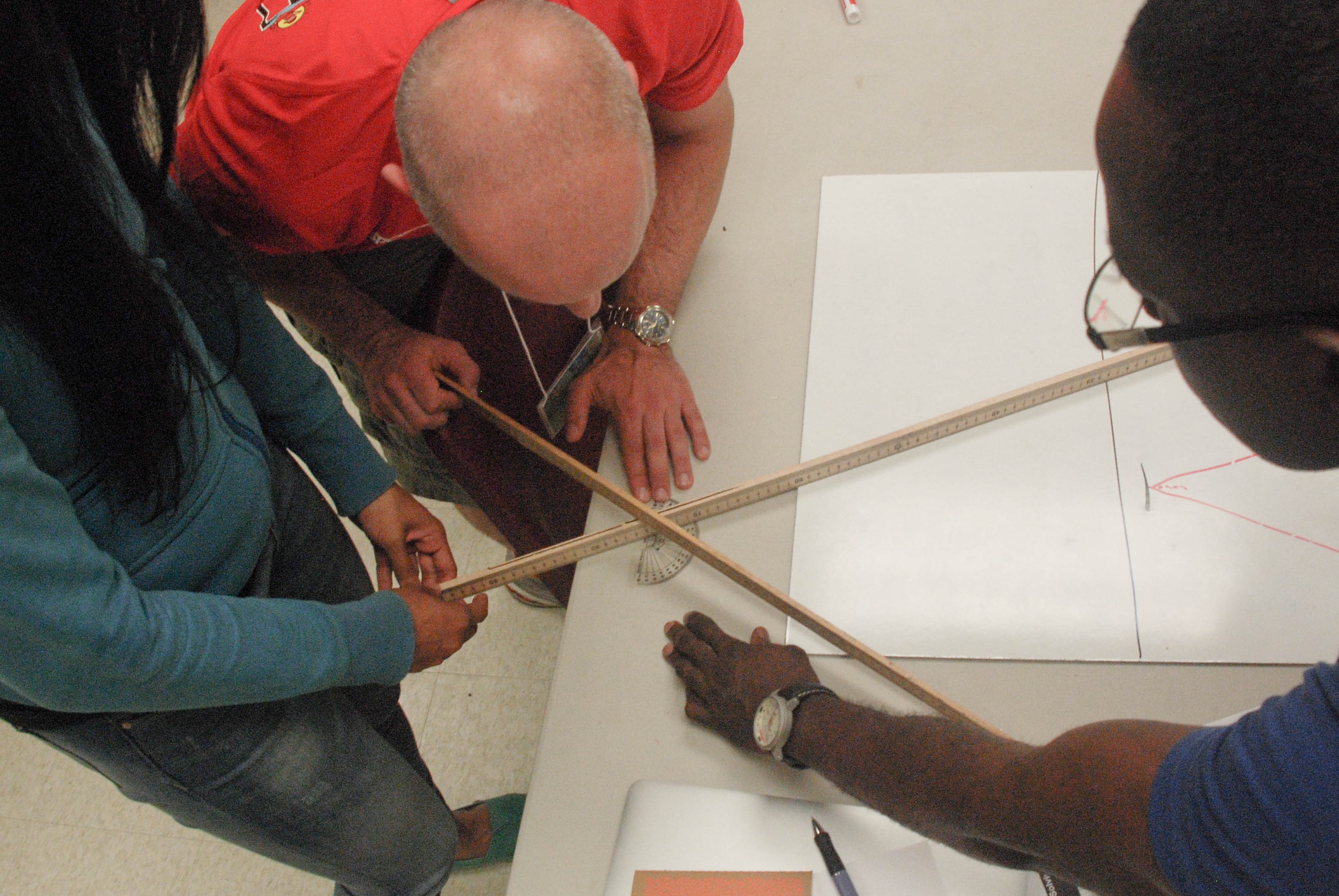 There will be lots of time to try out activities that you can use next year.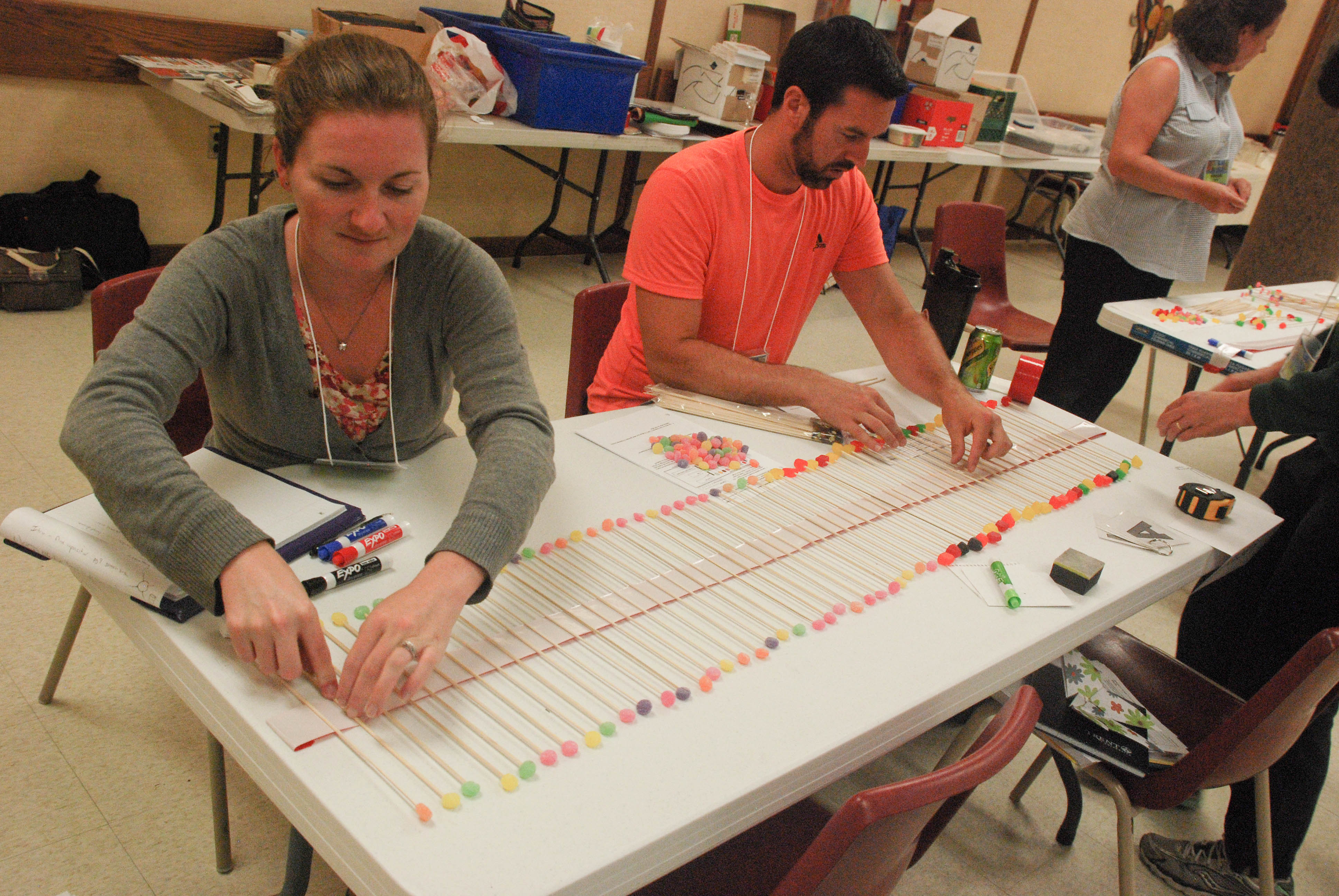 Ooooh! Physics crafts! This is a great way to show wave behaviour.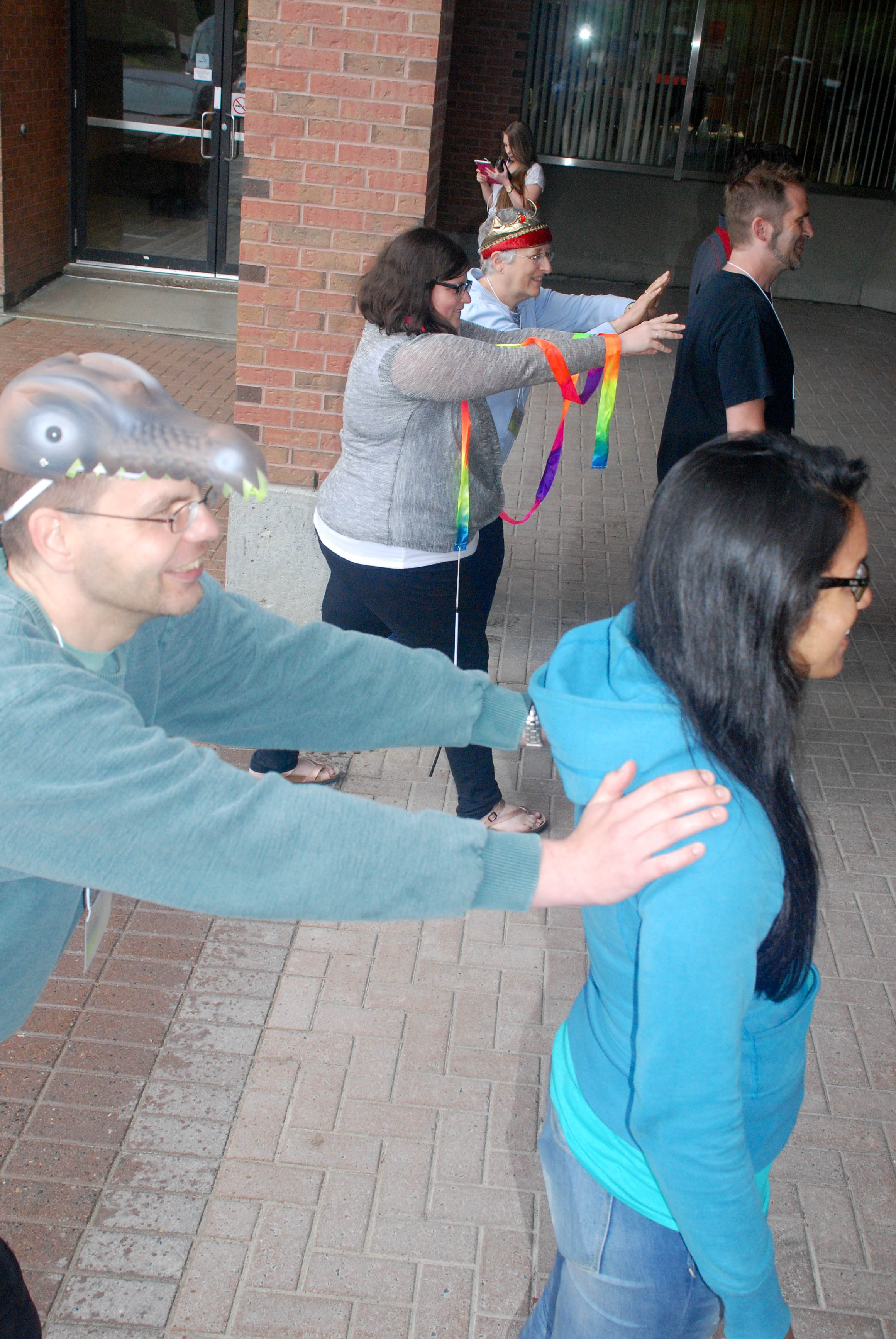 Great for the kinaesthetic learner. What are they modelling? Can you guess?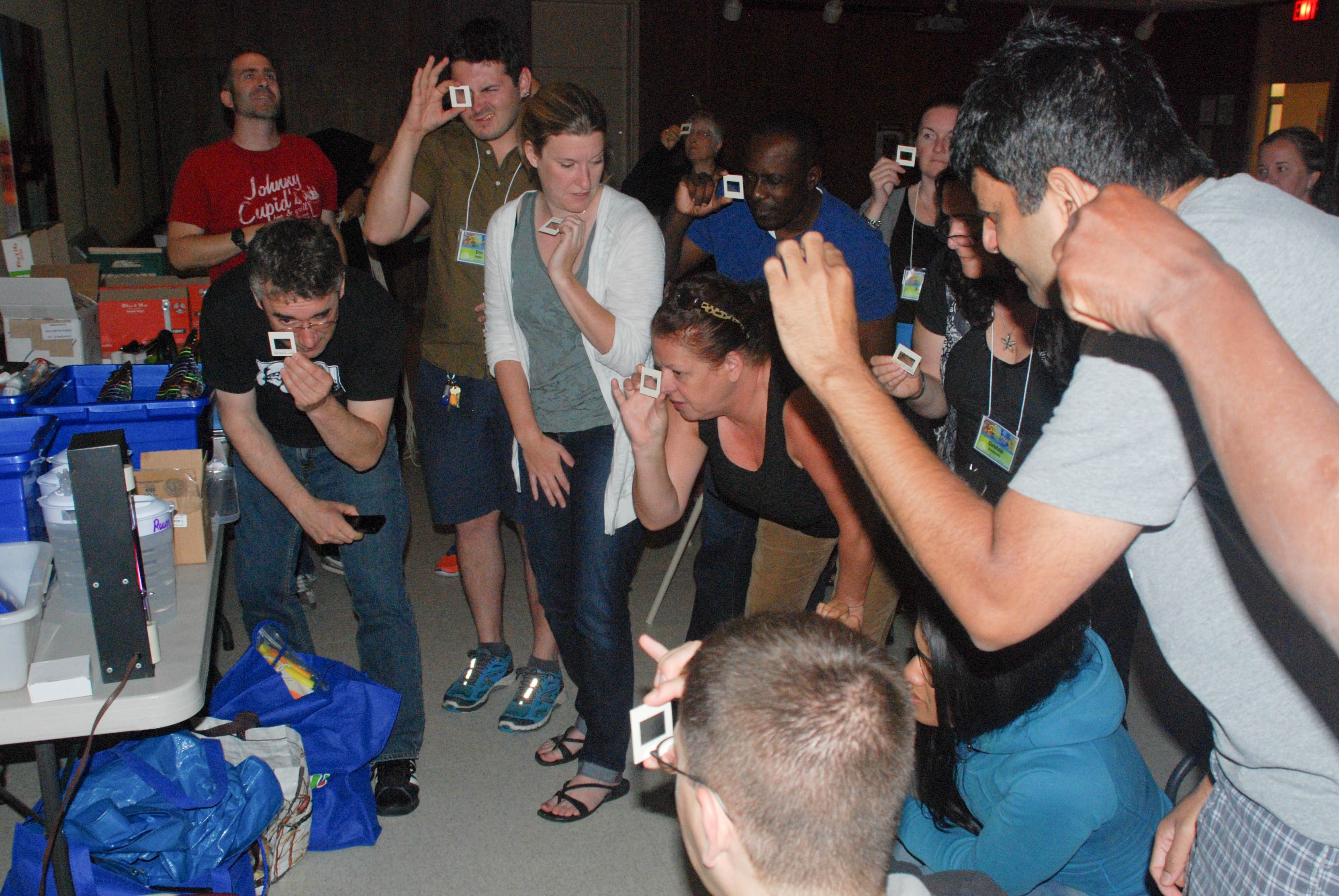 I spy with my little diffraction grating…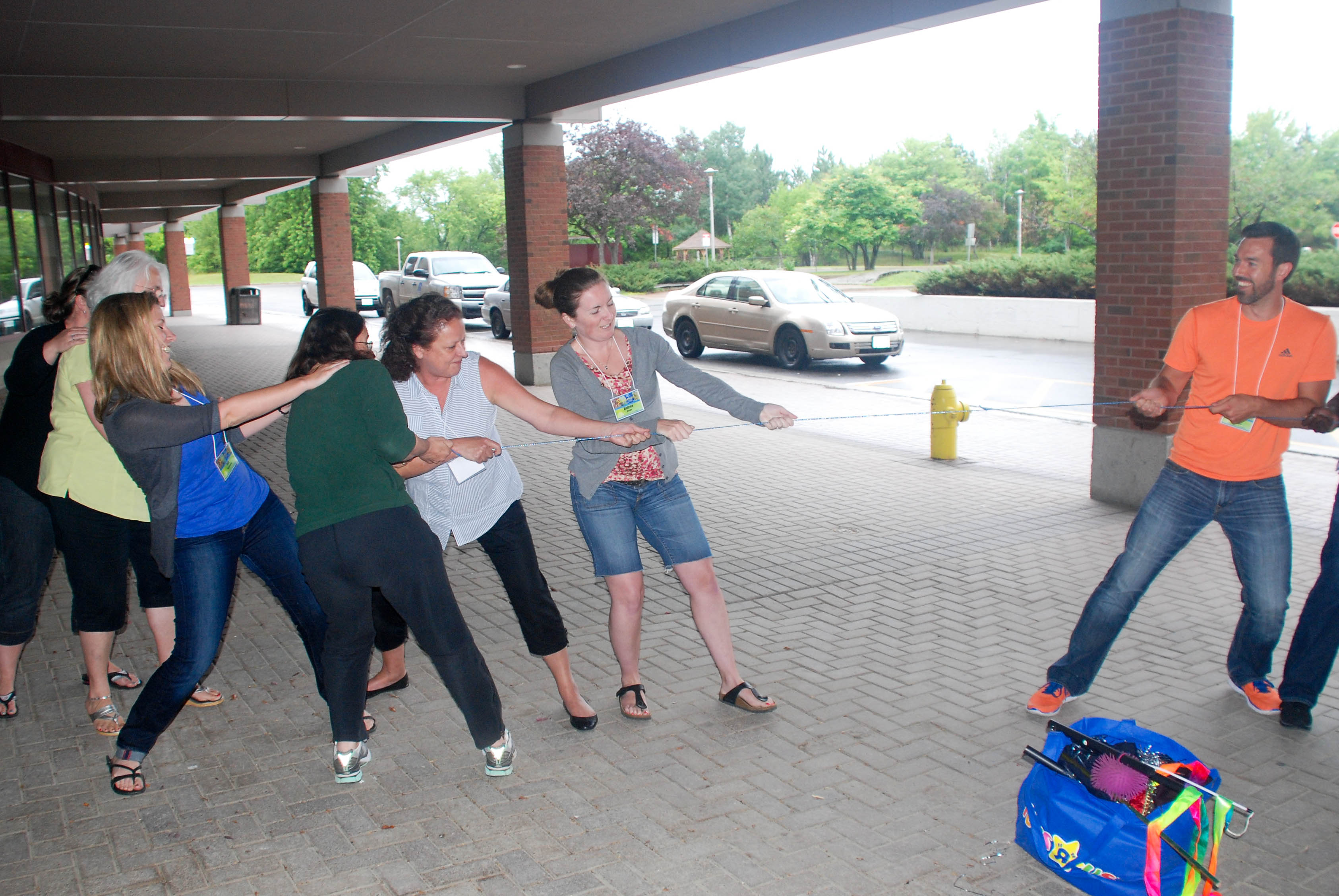 Hmmm, is this about one of Newton's Laws?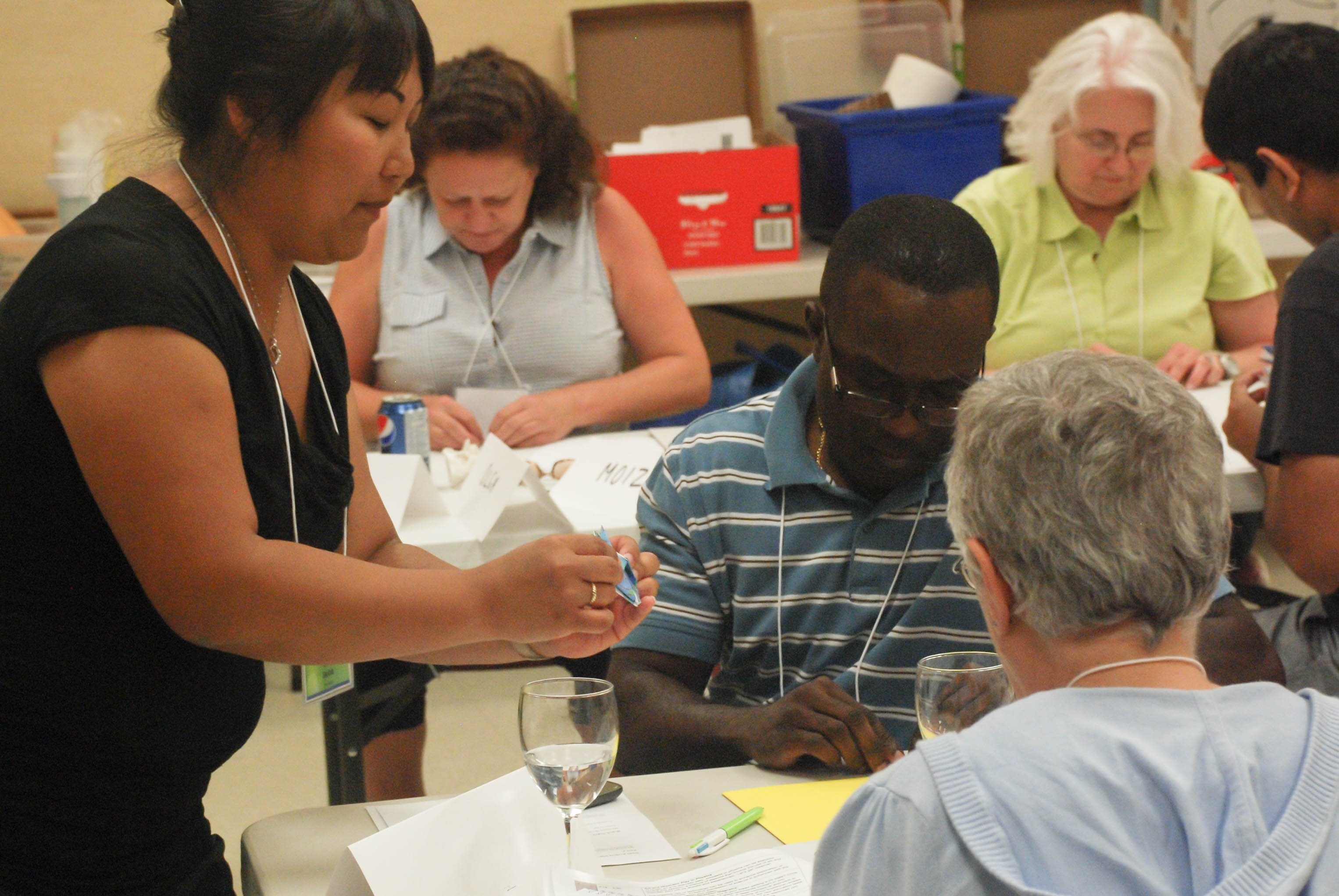 What physics involves wine glasses, water and origami?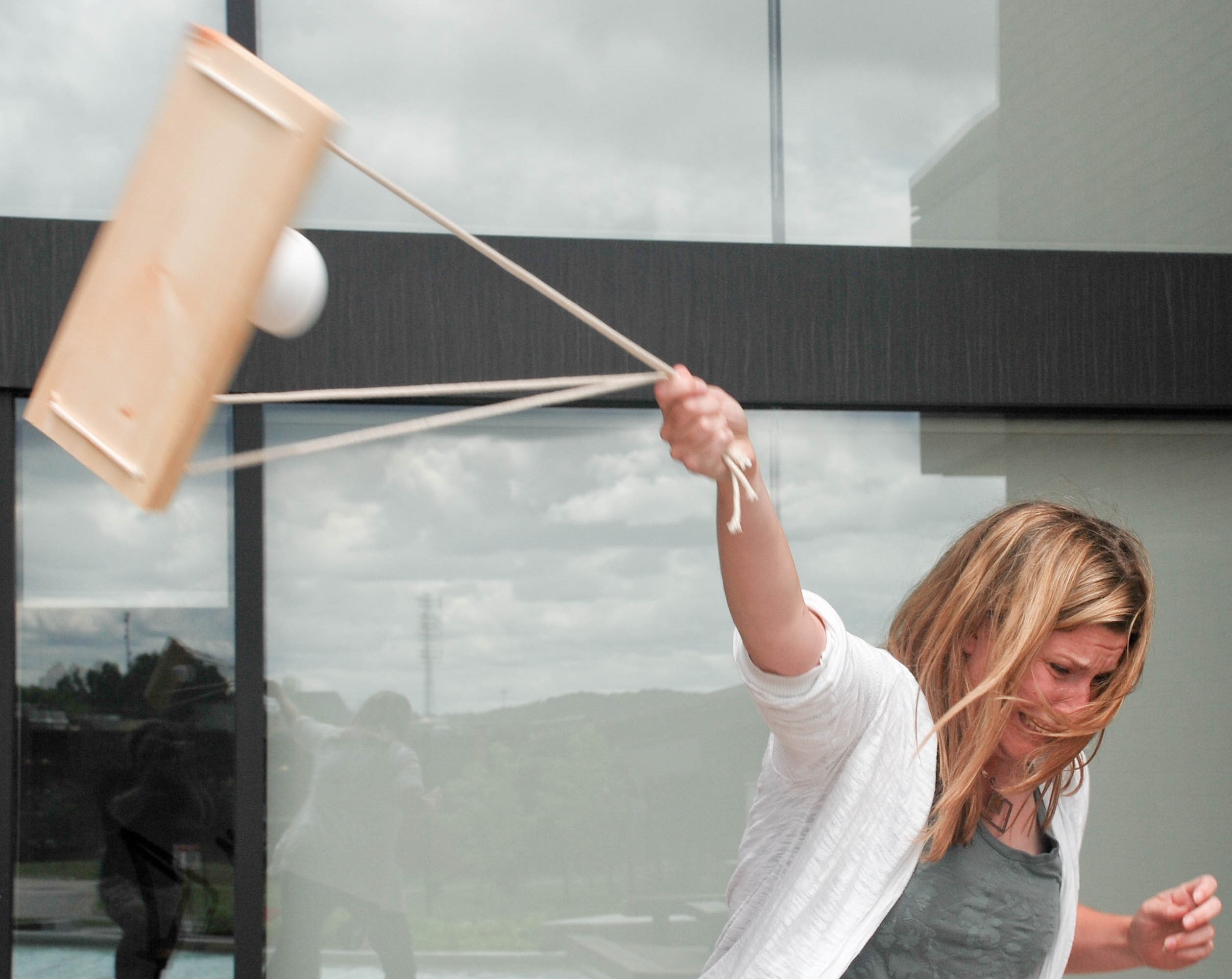 Creating artificial gravity can be a bit scary!

Information about registration will come your way soon. You will need to provide a $50 deposit, which is returned if you attend the camp. There will be limited numbers of spots and they will go first come — first serve. This is going to be great!